DenizBank MobilDeniz | Windows Phone 8 App
DenizBank Windows Phone uygulaması MobilDeniz ile bankacılık parmaklarınızın ucunda!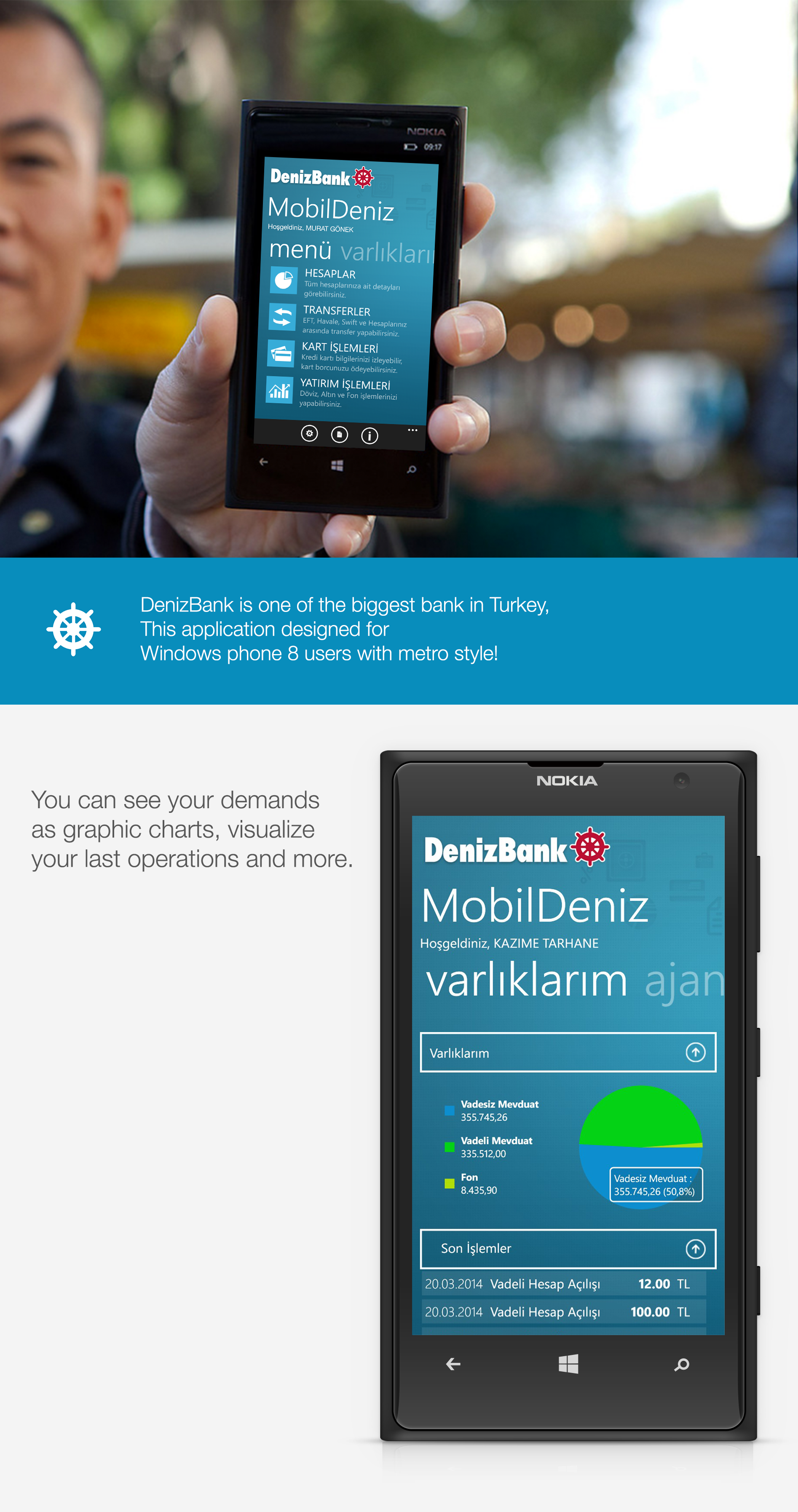 MobilDeniz is on Windows Phone 8!
DenizBank is one of the biggest bank in Turkey, i designed user experience and user interface of Windows Mobile Phone 8 Application & iPad Application & Android Tablet Application.
My User Experience Design&User Interface Design for MobilDeniz.
Click here to download the app: